Your leadership behaviors are key. Embrace them.
Machine learning has helped us identify eight primary Leadership Behaviors (LB) that measures culture: Trust, Care, Openness, Learn, Feedback, Speak-up, Teamwork, and Dilemmas.
They represent the core of our psychological approach to cultural change, as well as solid indicators of your current risk level. In short, this is where you as a leader can inspire to make a difference.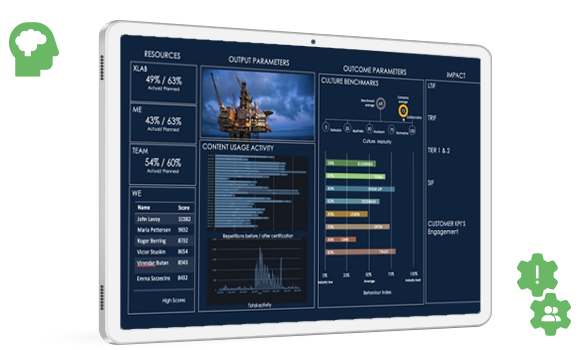 Keep up with operations
A tailored dashboard with real-time data benchmarked across your organization and the industry as a whole. Gather data, see them in context and take action. Our software enables you to stay updated on what you need, when you need it.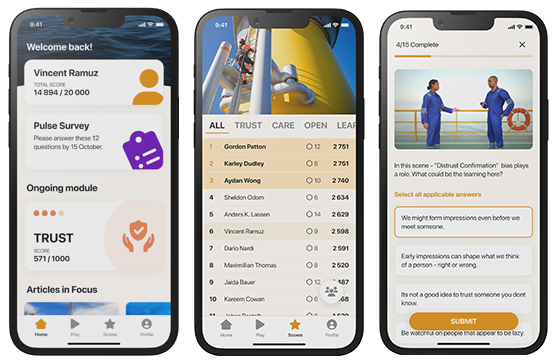 Evolve your leadership
A digital platform for learning and improving your Leadership Behaviors. Leading by example is elementary when striving to achieve respect among peers. Track your progress towards a better understanding of your organization's security risks.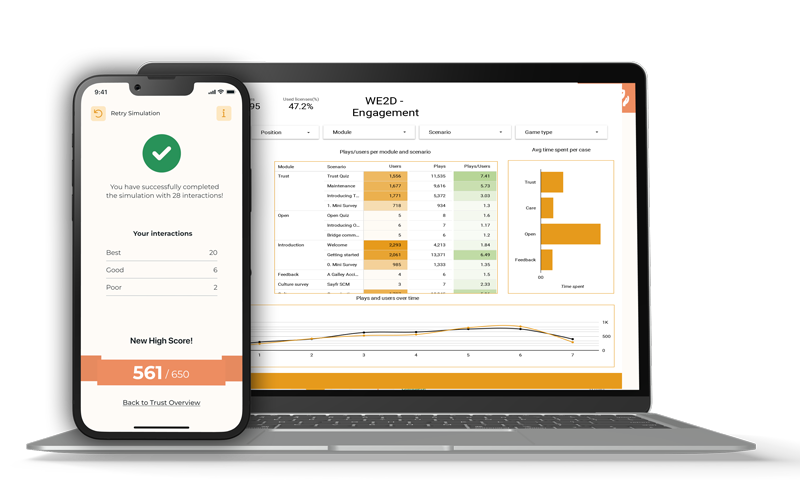 Instant output
Every step towards a more open and responsible onboard culture is a step in the direction of improved safety. The data and feedback we receive from those who have implemented our top-down model speak of more transparency and a reduced risk level overall.
Don't just take our word for it
Listen to those who are already safer with SAYFR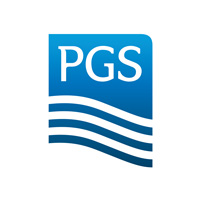 The outcome of working with SAYFR was a 'sea change' for PGS Operations and a metamorphosis from a lagging and detail oriented operational culture to a leading, and risk-inquisitive one.
Paul Courtenay, Vice President – PGS Operations aquisition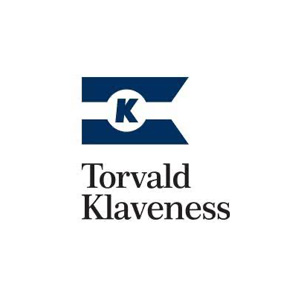 We know that we all make mistakes, both on board and ashore. As an organization we accept that as a fact, and believe that being open about our mistakes is a sign of strength. Our failure would be if we did not learn, and improve, from our mistakes.
Lasse Kristoffersen, President and CEO – Torvald Klaveness
Working with SAYFR provided access to a pool of cross industry expertise, experience and insights into safety culture and accident dynamics, also from a technical, as well as a qualitative point of view.
Daria Krivonos, Head of Enterprise Risk Management – A.P Møller – Maersk